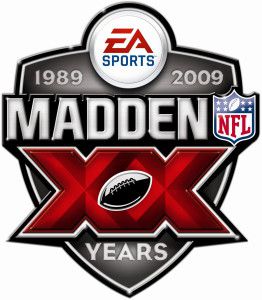 August 12th Madden 09 comes out. Last year if you were a Chiefs fan and you play Madden it was hard to go with the home squad. The Chiefs had very few weapons or play makers to help facilitate a victory and you nearly had to play a perfect game to beat anybody.
This year the Chiefs have the same usual superstars with Larry Johnson retaining a 94 ranking. Tony G is the highest rated player at 98. Brian Waters and Derrick Johnson are a 91 and 93 respectively. Dwayne Bowe had the biggest come up coming from 78 to 90.
Brodie Croyle got absolutely no love with a 78 rating one of the lowest for any of the starting quarterbacks. He does how ever have respectable throw power rating of 93 and accuracy of 85 which may be a little generous. Over all he should not kill you and will be able to hit the deep pass.
The rookie class did bring some talent and speed to the roster. Brandon Albert is a 81 and Glen Dorsey is a 84 pretty good ratings for rookies. The two fastest players on the team are Jamal Charles and Will Franklin with 96 and 94 speed. Rookie Brandon Flowers came in with a 79 rating. Below is a link to the complete break down of the entire squad.